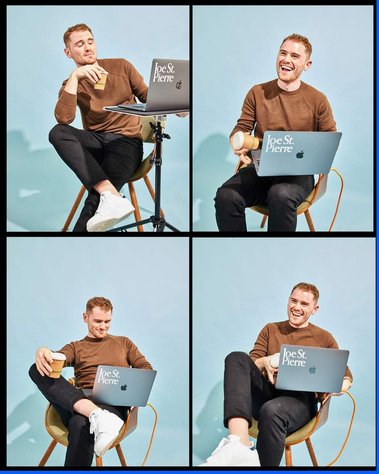 Hi, I'm Joe.

A Photographer hopping between Boston, NYC and everywhere. I'm self-taught with a passion for all things photography, beautiful light, fresh food, sincere people and inspiring spaces. I love keeping things simple in life and on set as I find it always produces the best results with the least stress. No matter the size of the project I always bring the same passion and dedication to each individual job and it's my priority to make sure everyone goes home happy.

Let's connect and make awesome work together

hello@joestpierrephoto.com
774-331-1265

Select Clients Include:

MasterClass, Blue Moon, Bolthouse Farms, Hello Fresh, Peroni Beer, The Four Seasons Hotels & Resorts, LaCroix, Knob Creek Bourbon, Gulf Oil, Disney, HUZZAH seltzer, Clearly Kombucha, Tribe Hummus, Hyatt Regency, Arnold Worldwide, MULTIPLYX, National Grid, Mind Body Green, New York Times, Architectural Digest, Dicks Sporting Goods, Bon Appetit, Wine Spectator, Whisky Advocate, Eating Well, Health Magazine, Wellness Pet Food, LEGO, Yotel, and many more.
Subscribe to Our Newsletter
Sign up with your email address to receive news and updates.